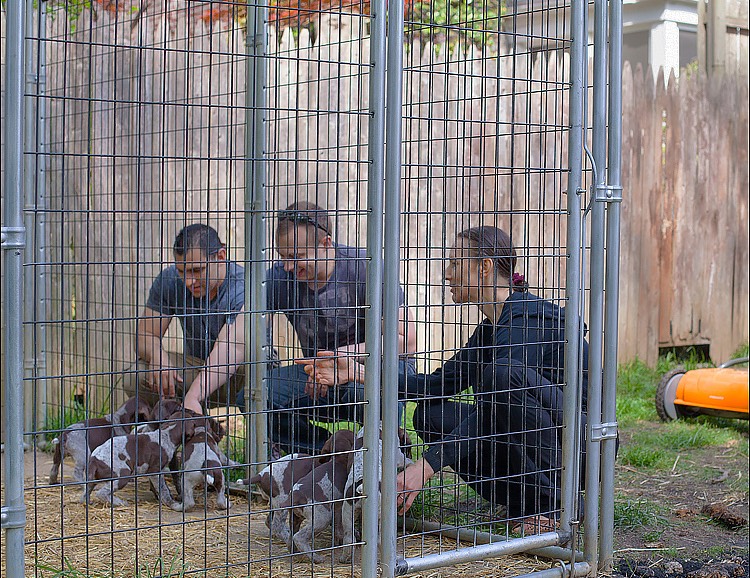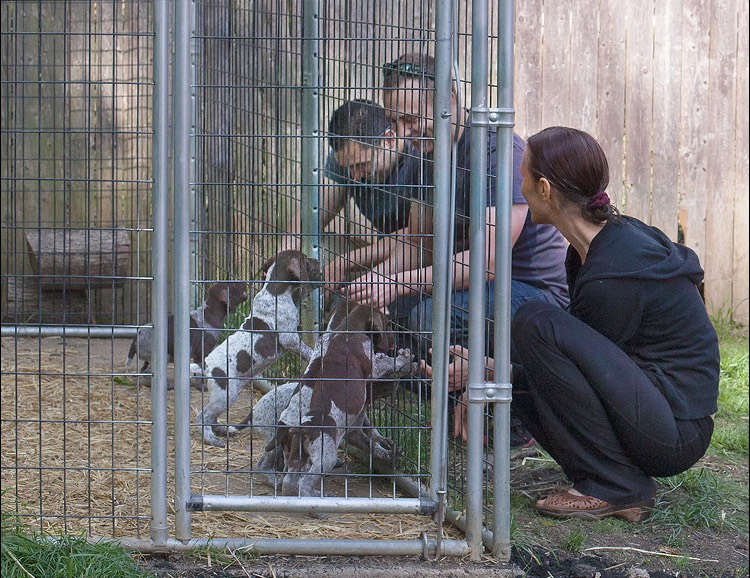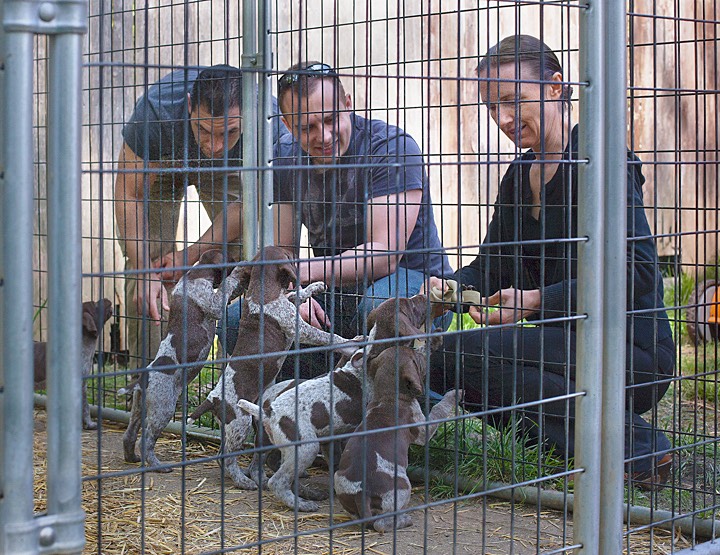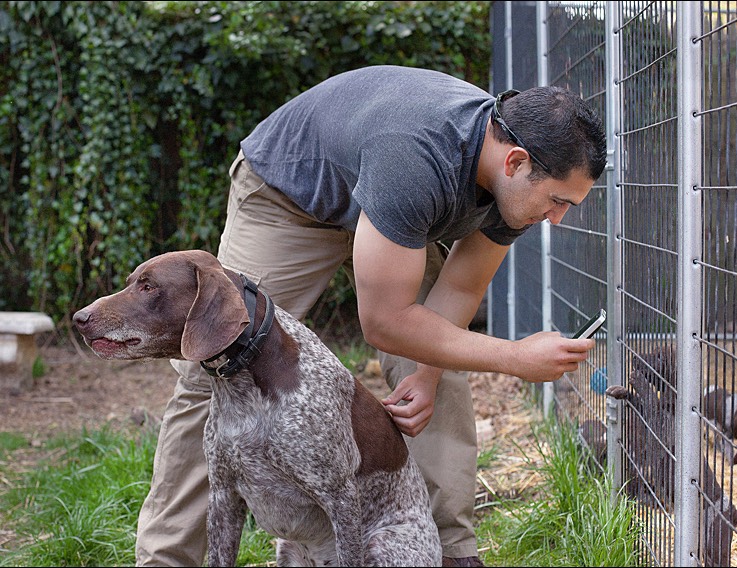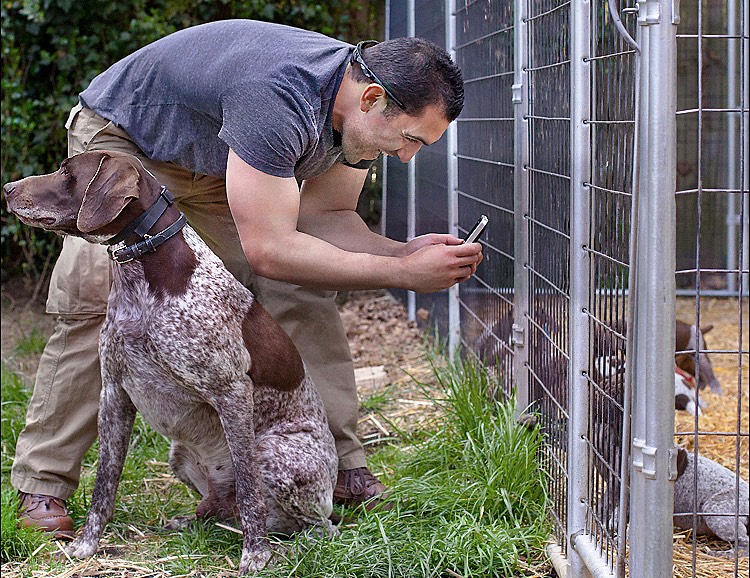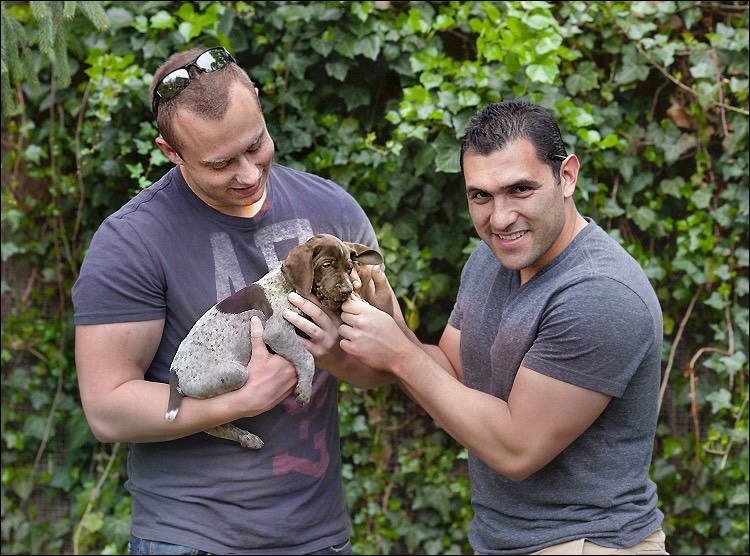 (Pictured Far Rt.) Pete Ramos (w/partner), Airman/Chief-Chef, Air Force One, with Kennels's,"Saint Patrick's Day, 2013, litter pick—"Pepper".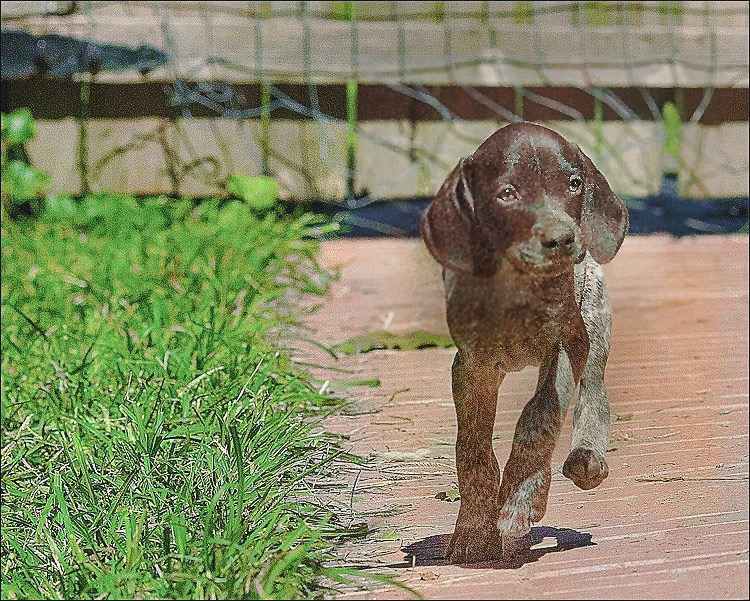 The Presidents' "Bo & Sunny", have an all-new, canine companion, shown above, upon selection.  So It's said, that Pepper's pals with President Obamas' Portuguese Water Dogs.
"Thank you Sasha II ;   hail to you and your, Forever Faithful—Charlie of Eames, superlative, Kennel resident stud.
Posing For Posterity I  Wunder-Frau
Growing Up Is A lot Of Work
Past Pups On Hand

"Love" on Track

White-Glove Delivery
Bow-WOW Birthdays!
Paper Training  I  Bird Dog Practice

© Enfield Grafik Design & Production 2017,  All Rights Reserved. *

Search Engine Submission - AddMe